iPad Models with a Physical
iPad Home Button: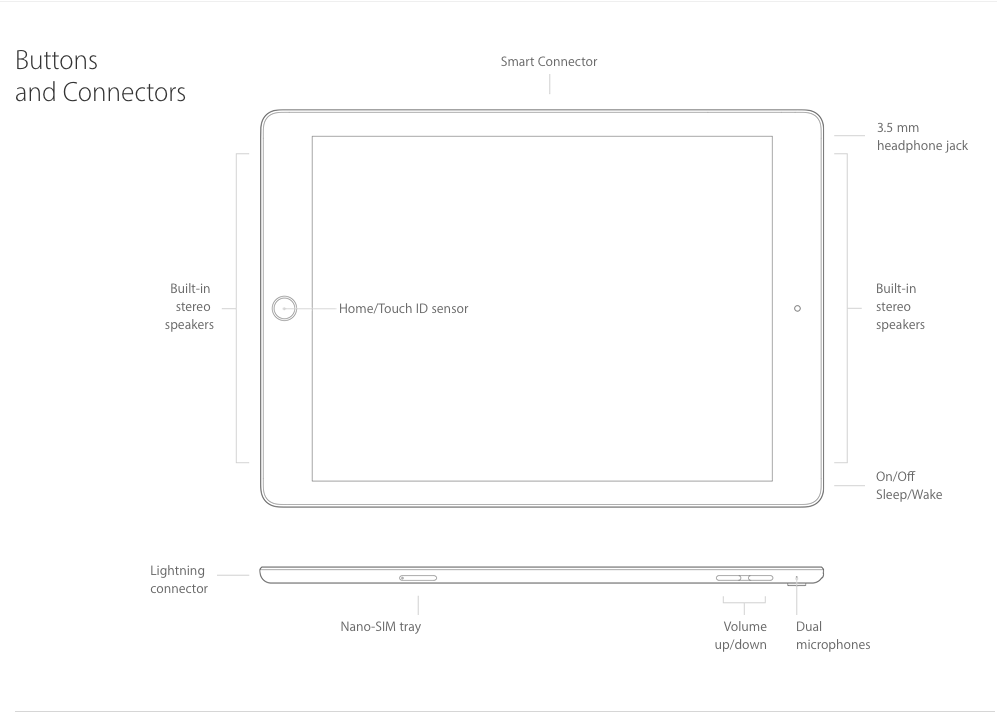 To Turn on a SALIDO iPad:
Locate the

iPad Power Button

on the top short edge of the iPad, labeled "On/Off, Sleep/Wake" on the above diagram
Press and hold the

iPad Power Button

until the Apple icon appears

If a battery image appears, connect to a power source to charge the device
To Turn Off an iPad:
Press and hold the

iPad Power Button

until the "slide to power off" prompt appears
Swipe the red power button to the right

iPad Models Without a Home Button: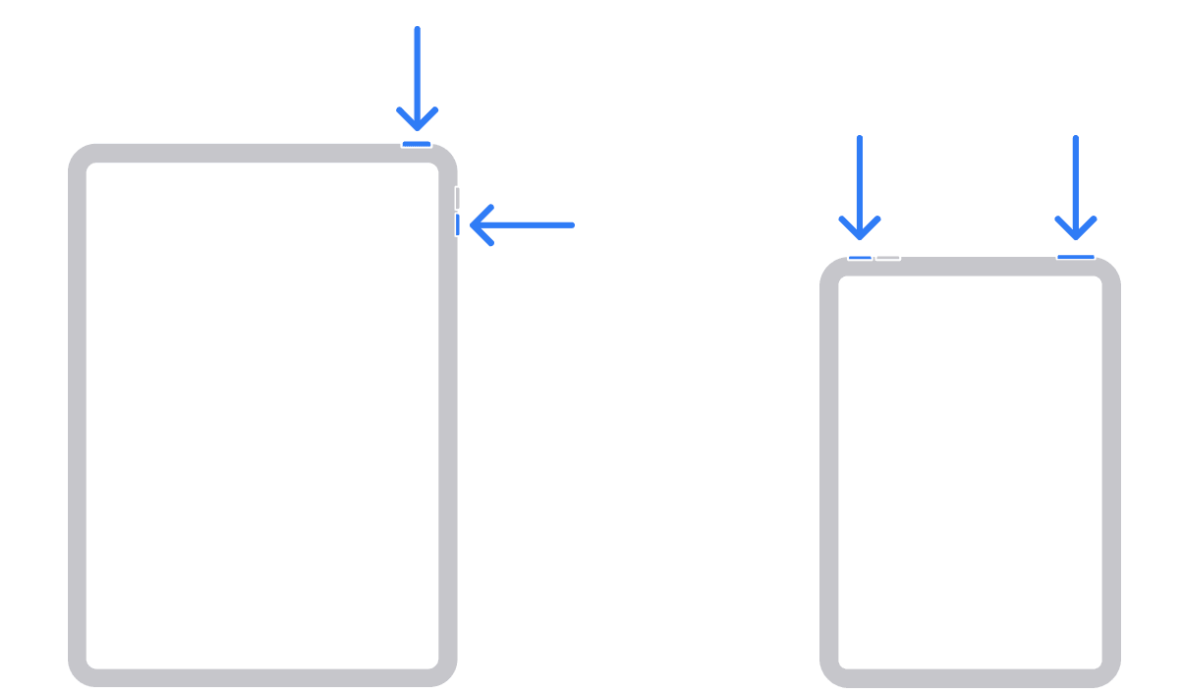 Press and hold either volume button and the top button until the power off slider appears (see graphic above).
Drag the slider, then wait 30 seconds for your device to turn off. If your device is frozen or unresponsive, force restart your device.
To turn your device back on, press and hold the top button until you see the Apple logo.
If you don't have access to the hardware power button on the side of your iPad, or are using an iPad Pro that does not have a Home Button, you can turn off the iPad within Apple's Settings, under General. Look for a blue "Shut Down" at the bottom of this section.
Please visit the Apple Support Center for additional resources: