Use the links below to jump to specific areas, or read from top to bottom and use the links within each section to navigate between areas:
Download CardReader Firmware provided below
Confirm Magtek Configuration Application is installed on target iPad

If not, you can download the application for free using the Apple App Store

Confirm CardReader and iPad have proper charge

For best results, ensure Reader and iPad are connected to power

Confirm CardReader is Connected to iPad
Confirm the connection type of Target CardReader and iPad (Pictured below)
Lightning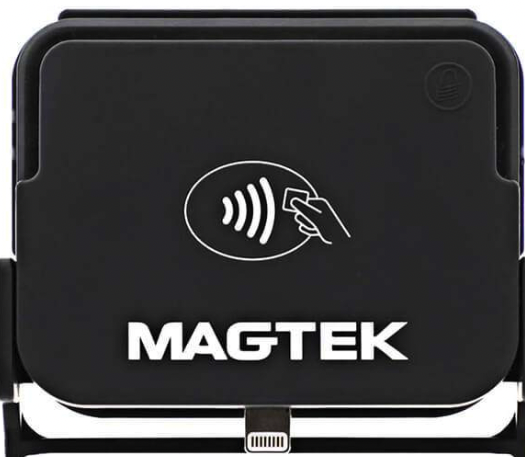 USB-C

There are two different firmwares based on the port the iPad and CardReader share: Lightning and USB-C. Coordinate with either your SALIDO Account Manager or SALIDO Support to request the firmware for your devices.
The latest Magtek Firmware as of June 28th, 2023 are available to download below:
On your SALIDO login screen select the life preserver icon

Select

RESOURCE CENTER

In the search bar, search for the Firmware article
Select

Search

Long press on the Firmware article

Select

Open Link

Ensure Safari is set as your default browser

Select the firmware that corresponds with your iDynamo6 card reader

Select

Download

Select the blue downward-facing arrow

Select the file you just downloaded

Select the blue upward-facing arrow

Select

Save to Files

Select

On My iPad

Select

Save

Select

Done
Open Magtek Configuration Application
On the login Screen Select

Use Public Account

From the left menu, Select

Admin

Select

Card Reader

Select

kDynamo/iDynamo 6

From the left menu, Select

Transactions

Select

Update Firmware

Magtek Configuration App will load current Reader Information

Select

Update Firmware

Select the appropriate Firmware file for the CardReader
Lightning: N0
USB-C: H0

Magtek Configuration App will have a dialogue box showing progress
Wait until it is complete
You are done!