OCTOBER POS RELEASE
PAY ANYWHERE - MULTIPLE TIP ADJUSTMENTS!
Pay Anywhere users will now be able to adjust tips multiple times on checks that are still open, or checks that have been closed within the current Business Day!
AUGUST POS RELEASE
CASH DISCOUNT
Welcome to the SALIDO Cash Discount Program! SALIDO's innovative solution now gives operators the opportunity to treat every transaction as a cash transaction. Through the use of our cash discount programming, all checks can be assigned two prices, creating a unique price decrease that is applied on a check whenever the cash payment method is used.
For more information, along with detailed instructions on how to enable this feature, please see our Resource Center article.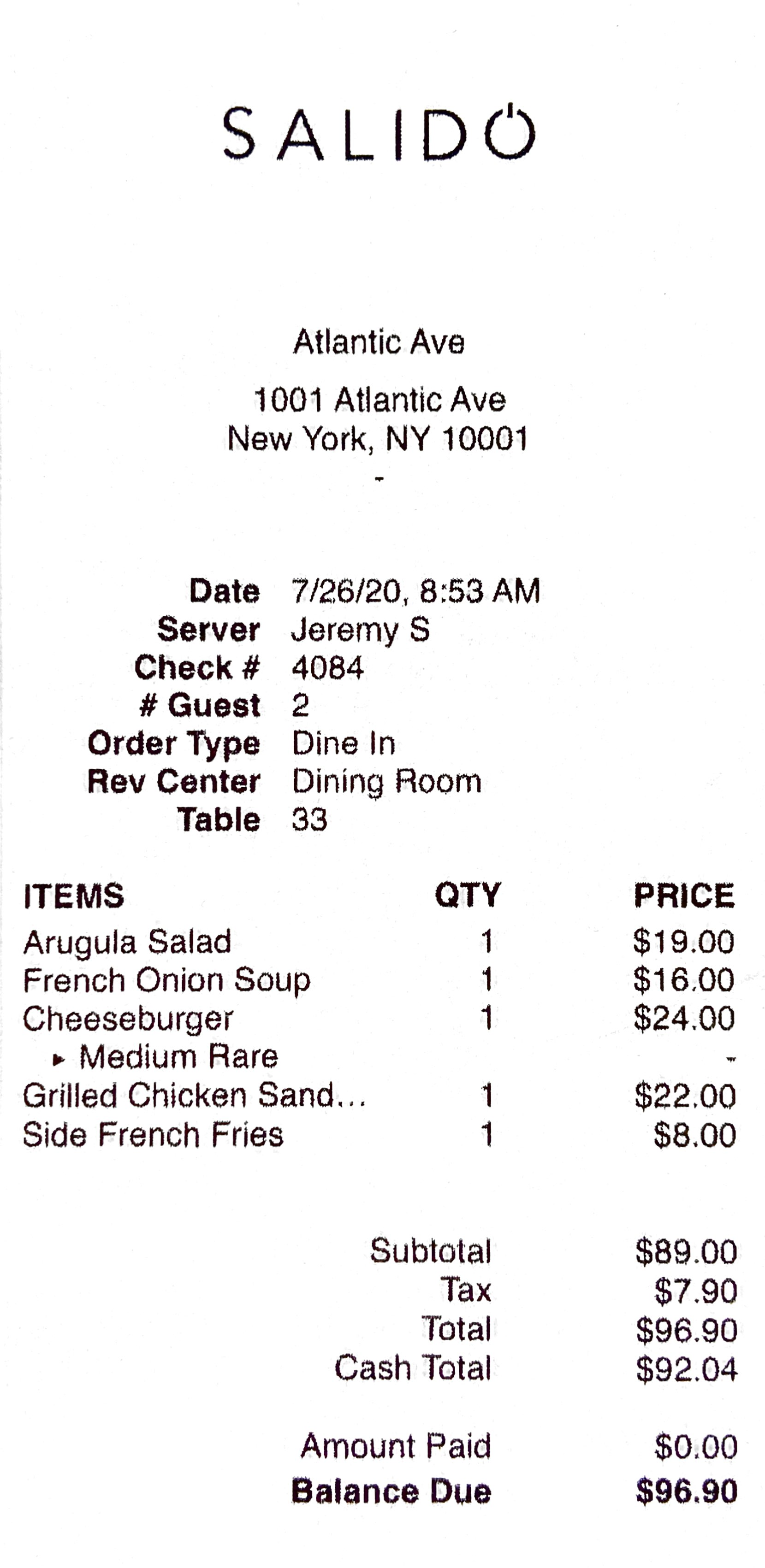 POSITION NUMBERS
Based on all your feedback, we are happy to announce the POS now allows for the option to have non-gender specific positions when selecting menu items. Operations that prefer to specify gender can continue to do so while those that would prefer to simply have the number assignments now default to that selection. Learn more here!
"ALL REVENUE CENTERS" CHECK VIEW
Operators can now view all checks across all Revenue Centers on one screen! Select "All Revenue Centers" from the Revenue Center dropdown when viewing checks from the Open or Closed Checks Screen within the POS. With this update, you can quickly and efficiently confirm all checks have been closed before you leave for the day.
PREP SCHEDULES
SALIDO is thrilled to announce the release of Prep Schedules! You can now configure complex routing throughout your entire property to streamline operations. Automated routing of prep tickets can be based upon the revenue center and the time of day.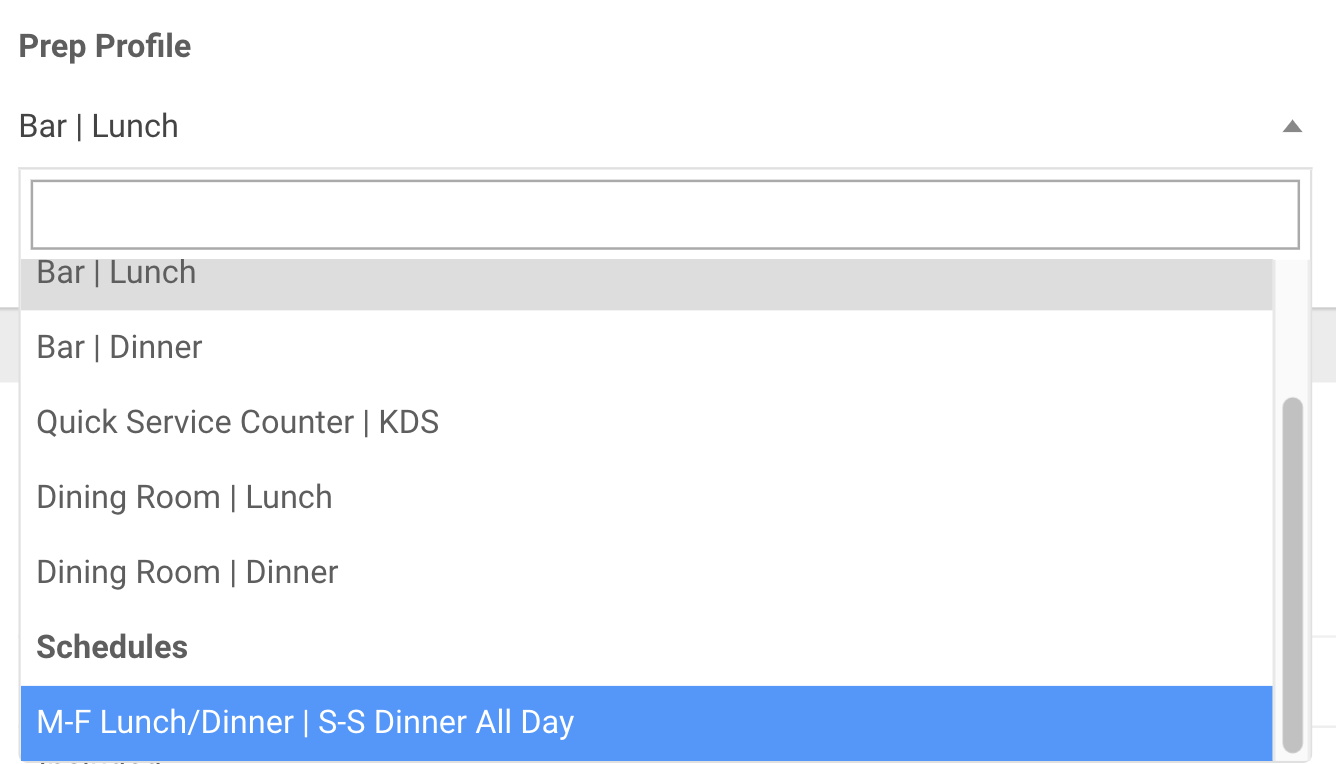 ADDITIONAL IMPROVEMENTS TO EXISTING FEATURES:
"Allergy" has been added as a prompt in the basic modifiers search list.

Guests are now able to see Change Due on itemized receipts, when the payment was collected through Quick Cash.

Checks that are voided on the POS will now print a much clearer Void Prep Ticket, when printed on thermal printers.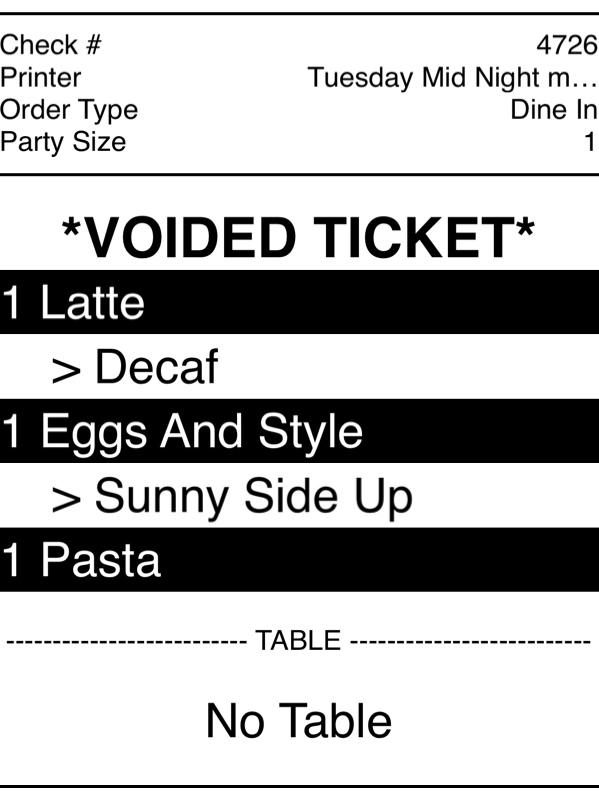 PLEASE CHECK OUT OUR RESTAURANT RE-OPENING GUIDE!
SALIDO is excited to be a part of your reopening plans. To ensure you are set up for success we've put together some helpful tidbits for your relaunch! Please feel free to reach out to our Support Team at (855) 879-7595 or support@salido.com with any questions or concerns during this process.
JULY POS RELEASE
Lots of Exciting New Features!
OPERA CERTIFICATION
SALIDO is now Opera Certified, which means our Hotel Operators can now fully integrate with their Opera software. Seamlessly create orders, and post charges to guest room, account, or guest-folio from anywhere in the Hotel!
CALCULATED TIP PERCENTAGE
One of our most requested features has arrived! Calculated tips can result in higher and more consistent tipping, and cut down on time and human error as staff close out their tables. Receipts now have the option of displaying tip calculations for a range of percentages.
To learn more about how to enable Suggested Tips on a per-Terminal basis, please visit our Resource Center!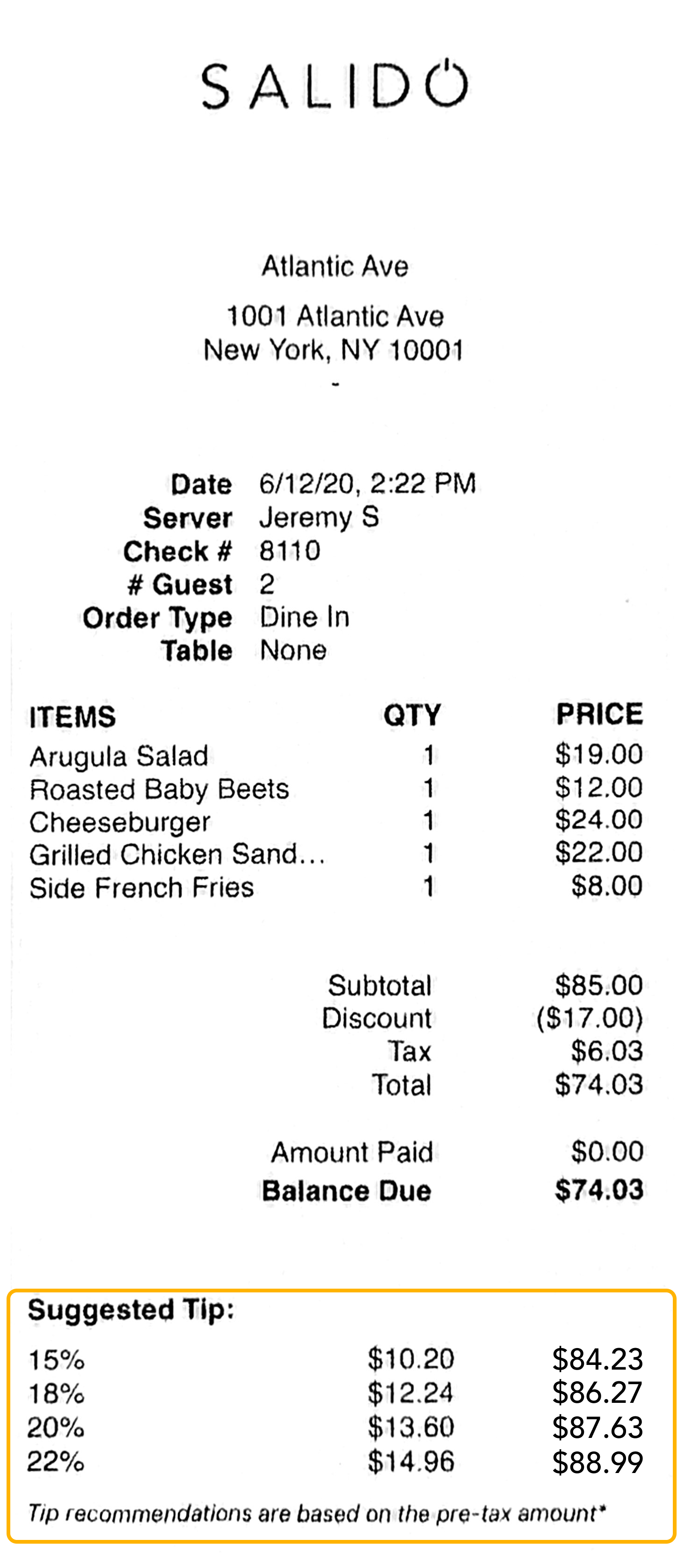 LOCAL PRINTING
Local Prep Tickets can now be configured to print dynamically to the printer associated with an individual terminal! Some prep tickets only need to be seen by the person who rings them in, such as wine bottles for the Sommelier, or marking chits for the serving staff. Local printers allow operators to assign a group of Menu Items one single Prep Station, but allows for dynamic prep printers! This saves the staff time, and prevents overlooked orders.
Please see this article from our Resource Center on how to configure a Prep Station for Local Printing.
SHOW DISCOUNT NAMES
Guest-facing receipts now have the option to show the name of a discount that has been applied! This can be enabled on a per-Terminal basis for both check-level and item-level discounts.
For detailed instructions on how to enable this feature, please see this Resource Center article.
JUNE POS RELEASE
CONTACTLESS PAYMENTS ARE LIVE FOR ALL OPERATORS!
Both FSR and QSR operators are beginning to leverage our contactless payment hardware, through PayAnywhere! Restaurant leaders interested in a free hardware upgrade should reach out to accounts@salido.com for more information.
Additional information about our new contactless hardware can be found in our Resource Center!
MENU ITEM COUNTS ON ANY ITEM
Counts on all those un-pinned wine bottles are now possible! With this update, operators will be able to use the Menu Manager feature within the POS app to place counts on low-stock or special items by searching, even ones that are not pinned to a specific Menu Section!
ADDITIONAL IMPROVEMENTS TO EXISTING FEATURES:
Guests will now be required to select a tip when utilizing the Digital Signature feature
APRIL POS RELEASE
CONTACTLESS PAYMENTS UPGRADE
SALIDO now supports contactless payments such as Apple Pay, Samsung Pay, and contactless pay enabled credit cards for our QSR operators! Please email accounts@salido.com for upgrade information.
BRANDED RECEIPTS
It is now possible to add your Location's logo to your guest receipts! For additional information on how to configure your receipt image, please visit our Resource Center to learn how to configure your receipt image.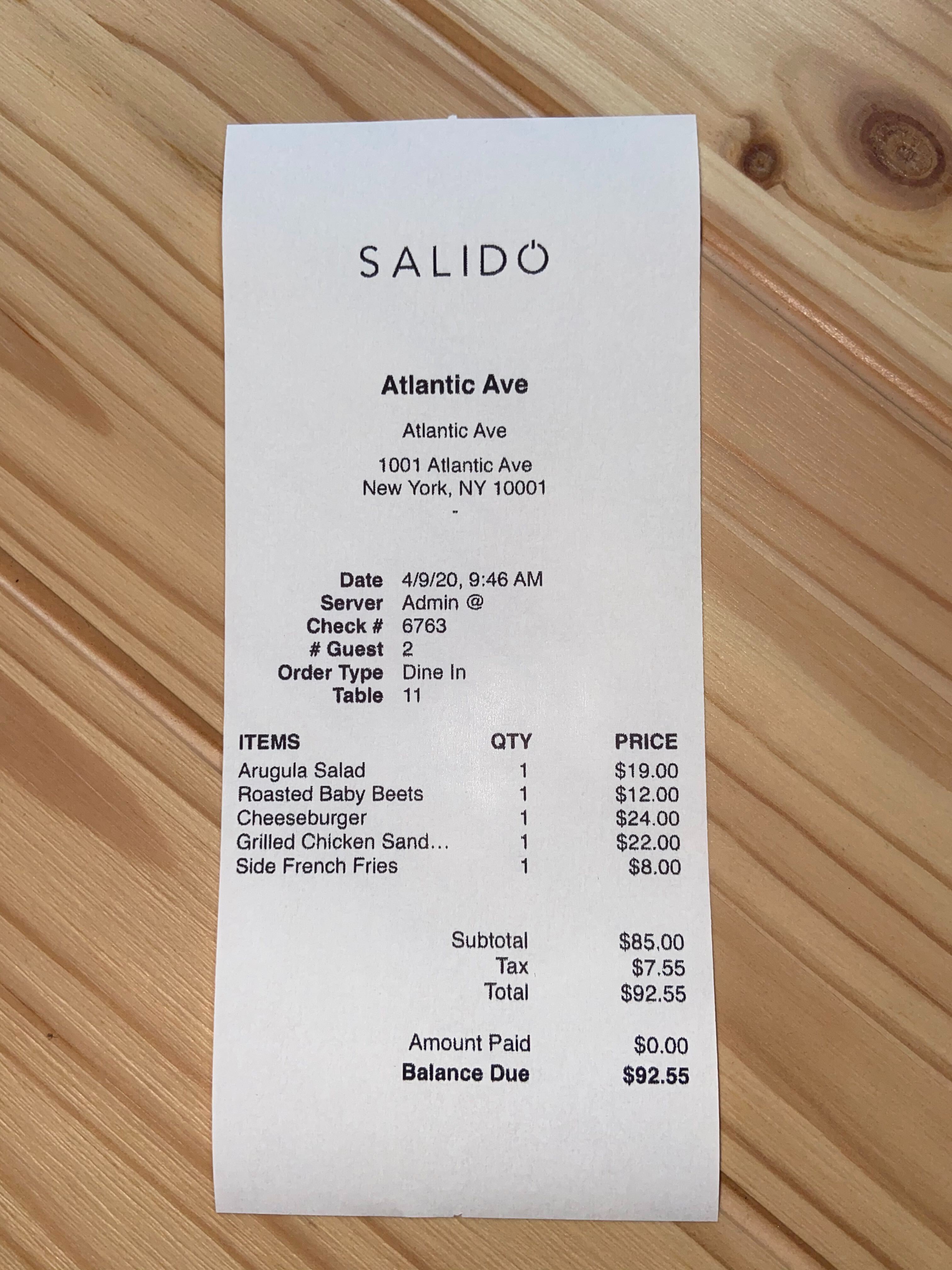 REPORTS 2.0
All SALIDO users now have access to our second-generation reporting system! Reports 2.0 offers highly customizable template-based reports in both Summary and Detail format. We have added features to filter out data from any report, as well as edit report parameters through grouping and comparing.
These powerful reports can be exported, emailed, and scheduled just like before. To access Reports 2.0, simply click on the yellow circle on the upper right hand side of the dashboard screen.

IMPROVEMENTS TO EXISTING FEATURES
The POS app will no longer allow iOS to auto-lock the screen when the app is open, reducing syncing interruptions and improving overall app performance.
POS 5
MULTIPLE CHECKS ON TABLES
You no longer have to close a check on an occupied table to start a new table. It is now possible to start new checks on existing tables! Simply navigate to the Floor Plan, and long-press on a table to start a new check.
SPRINGER-MILLER PMS INTEGRATION
Hotels utilizing Springer-Miller's PMS solution can now post room charges to guest folios.
MENU SCHEDULES
More automation means more time your team can spend running the show! Menu schedules can now be configured so your POS terminals display a different default menu with each of your organization's day parts.
IMPROVEMENTS TO EXISTING FEATURES
POS Makeover
We've made several minor UI improvements, giving the POS a mini-makeover. Don't worry... we haven't made any changes to your workflows, so that muscle memory will continue serving you well.
Check Recovery Feature
Our Check Recovery feature has been relocated to protect against misuse. As always, check overrides should be reserved for emergency situations, but in the event you need to access this feature, it can now be found by tapping the Support "life raft" icon at the bottom of the Main Menu screen and selecting "Launch Check Recovery."
General Speed Improvements
We've heard your concerns about POS speed, and we've implemented many fixes for app lag that was occurring during order entry, note typing, or item searching.
Integrations: Data fidelity has been improved across various integration partners. Some notable enhancements include:
Data is now being timestamped in local time instead of UTC

Pay In/Pay Out data is now being exported to Restaurant 365

Gift Card sales will be accurately reflected in CTUIT DSRs
Auto-batch for Open Checks
Users might notice SALIDO is batching all credit card transactions at the end of the business day, even if the check remains open in the system. This will prevent reporting discrepancies caused by checks remaining open. Please make sure to close out of all your checks at the close of the business day.